Owner Kate Mancini has found some of the most unusual and beautiful jewelry I've seen in a while. These necklaces are handmade in New York City using recycled materials, in this case, sterling silver and 10KT gold imprinted using Indian wood blocks.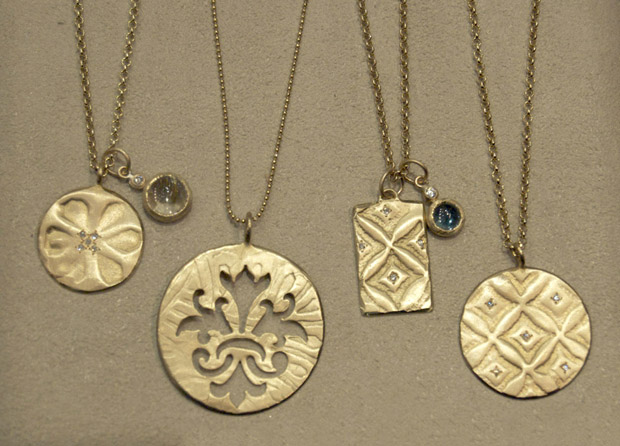 Versant Jewelry & Accessories is located at 3452 Easton Ave. in Bethlehem. 610-691-2270.
Shop online at versantjewelry.com.
If you know someone who would like this Gift Local idea, please forward this to them. Remember, think outside the big box. Gift Local.