Photo by Laini Abraham
There are some nights that have a different quality about them. You know the kind – you don't know where you're going, who you're going with and have few expectations of the night. This was one of those nights. I believe it was June 6, 2009. I walked across the Circle and into Pearly Baker's just as I have too many times before to count. I walked in to a sea of people, probably the most I'd ever seen there not counting the night before Thanksgiving or the Super Bowl Chili Cookoff.  Then I looked up on the stage. Expecting to see Start Making Sense, the Valley's own amazing Talking Heads tribute band playing, I was floored when I realized they had someone special with them. The musician up there on keyboards was Bernie Worrell. BERNIE #$%in' WORRELL! For anyone who doesn't know Bernie Worrell, he's a Rock and Roll Hall of Fame member, and keyboardist for the Talking Heads (<<< one of my favorite songs) and Parliament /Funkadelic. And he was in EASTON!
So here's a shot of that night. Even though I could hardly believe it at the time, it was real. And it was electric.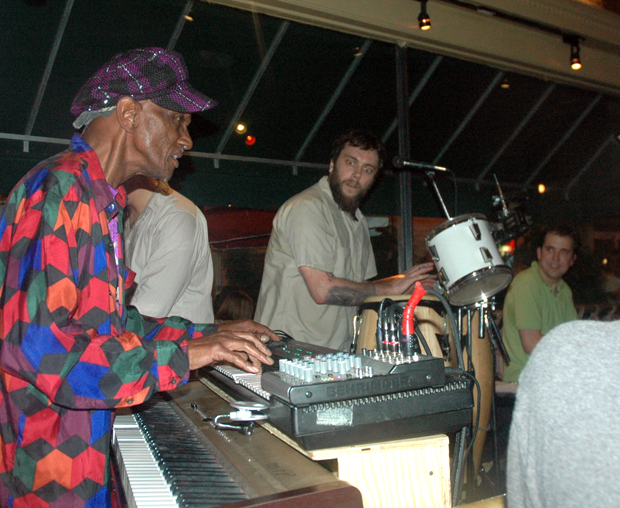 I just decided to add some more photos. So here's a little gallery for you.
[nggallery id=107]
If you're reading this and you were there that night, please leave a comment describing what that night felt like to you. I don't think I'm alone in feeling that it was a magical one. Thanks!
More Start Making Sense Photos: