by Carrie Havranek
We're entering hard-core margarita season, people. (And mojitos. And caipirhinas.) I eat Mexican food and its ilk every once in a while in the winter, but I don't really crave it until the weather gets balmy and all I want are avocados and black beans and limes, limes, limes. This is the time of year when the battle of the citrus fruit (lemon vs. lime) comes into my cooking nearly every day. Which is the victor? Which is better? Well, you need lime for Mexican food; you just do. Trust me on this.
So this week's Tasty Tuesday is really simple. It's an ode to our shared love of Mexican food. And it's a reminder that you can have an inexpensive lunch or dinner at scores of Mexican places in the Lehigh Valley, ranging in price and "authenticity" and spiciness, pretty easily. We happened to go to Mex Tex Trio in Easton; it's close by and so were we.
Laini and I both ordered enfrilodas, which are are two hand-rolled flour tortillas with black beans, topped with jack cheese, and served with Spanish rice. I should also add that avocados were not mentioned on the menu, but they were the perfect ripeness and expertly sliced.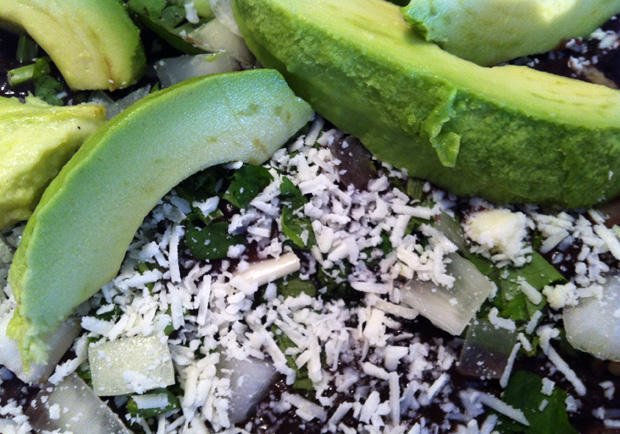 What's your favorite spot for Mexican food in the greater Lehigh Valley, and why? Is it Tex-Mex? Ameri-Mex? Or Mex-Mex? What's your favorite thing to order?
Carrie Havranek is a writer in Easton who is going to spend a lot of time exploring Allentown's Mexican food offerings this spring.