Photo by Laini Abraham
The weather has changed and it feels like spring. Yesterday was a perfect day for a hike. I didn't have to leave downtown Easton for this one. Just headed down Rt. 611 and then up that big rock known as "Coca-Cola Mountain." Its real name is Mt. Ida. I don't know why. Does anyone know who Ida was?
In the next few months, I'll be venturing out into the higher elevations more and more. Where is your favorite place to hike in the area? What is the most photogenic vista?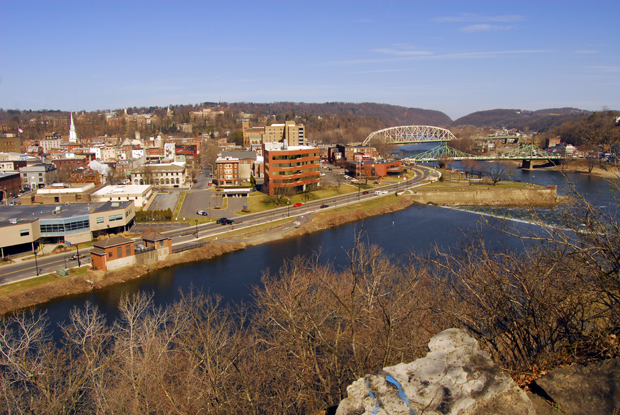 Laini Abraham has been shooting Easton for over 20 years. To find out about how to purchase this photo or other photos of the Lehigh Valley, please contact her at laini@littlepocketguide.com.
Other Little Pocket Guide Posts for you to check out: