By Carrie Havranek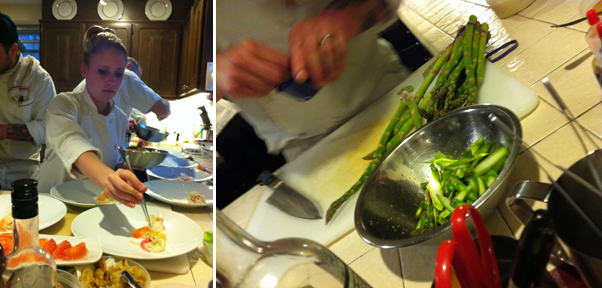 If you've been reading this site, you know we've talked about H2O Kitchen's tasting events, so we won't revisit the basics other than to say that Hook and O'Kane present some stellar, progressive American cuisine at these pop-up dinners, which started in February. Last week, we had the opportunity to enjoy the offerings of what the Amish call mud season—you know, that window of time between late winter and early spring, when food lovers want to rip out the proverbial roots (carrots, potatoes, turnips,) and wait patiently for the shoots (asparagus, greens and herbs). The menu at H2O's Vegetables! (punctuation intentional) tasting dinner on March 21 reflected the spot we're in, in the form of a 12-course journey from winter to spring and, in some cases, as in the nervy "early tomato" course, a flirtation with summer. You could palpably see, smell and taste the transition.
The meal logically progressed from delicate, subtle tastes to the nearly raw and relatively unfettered, to somewhat altered (pickled, slightly dehydrated), and finished with dishes that were more substantive, warming. Within that forward movement, however, there were pauses to acknowledge the coexistence of the seasons. The evening began and ended with the reminder that although cold weather may be lingering, spring is on the way. Winter's last gasps bookended the menu: the second course offered spaghetti squash, rosemary, brown butter, lingonberry, garnished with a solitary chive blossom. The dessert course, the third in a series of three satisfying starches, capped the night with winter comfort food at its best: cinnamon raisin bread pudding, accompanied by fresh, plump blackberries, a hopeful harbinger of summer. We're not likely to see orange squashes, lingonberries and bread pudding for much longer; nor will it be likely that grits and risotto will surface at the next veggie tasting (Yes, there will be more). We'll need to make room for zucchini fritters with feta and mint and rhubarb desserts and tomato jam and . . . well,  I'm getting ahead of myself.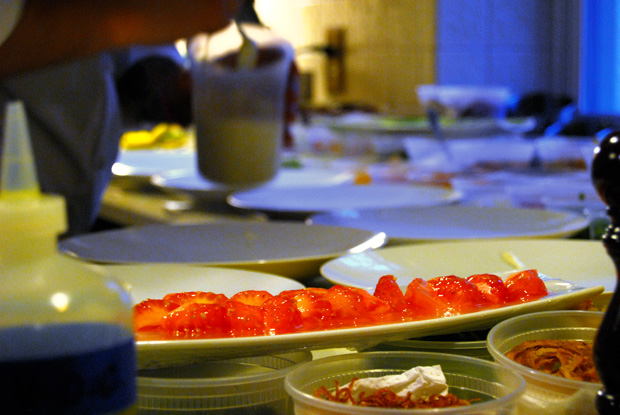 Whether you're a vegetarian or just a veggie enthusiast, it's not often that one encounters a vegetable tasting dinner—degustation is typically the domain of foie, caviar, duck, and so forth. But Hook isn't your typical classically trained chef, for a number of reasons, some of which we've already made explicit. He's out to win the hearts of veggie lovers in the Valley—and there are 10,000 of them, according to last year's VegFest attendance figures. In the culinary world, his approach is not without precedent. Hook cites Alain Passard's restaurant L'Arpège in Paris, which received coveted three Michelin stars as fine dining establishment and then retained all three stars when the chef switched the entire menu to vegetables in 2001. "My thoughts on veg are the same as proteins: to simply use the ingredient the right way, to amplify each flavor through technique," says Hook.
Nearly any course from the evening exemplifies this philosophy—the use of a foamed brodo (short broth) in the velvety artichoke course with shallot cracklings and crunchy Asian pear is an easy choice, but Hook mentions the salad de legumes, easily a favorite. Of the 12 courses, its varying textures, flavors, and techniques gave me the most pause for thought. "It's just simply different preparations of each: shaved perfect, cooked gently, pickled a few hours before, fried only a couple hours before," says Hook. He's talking about, among other things, the shaved beet, the slivers of asparagus, the sweet peas, and the surreptitious use of celery, which he elevated, surpassing the veggie's utilitarian merit in mirepoix, chicken salad and, more colloquially, ants on a log. And then the sweet, slight vinegary hit of the pickled red onion; I wanted to steal the leftover mise from the kitchen and take it home. (Please can this and sell it.) The "dressing" on the salad? A haute riff on ranch: buttermilk, truffle juice, fines herbs and a little verjus.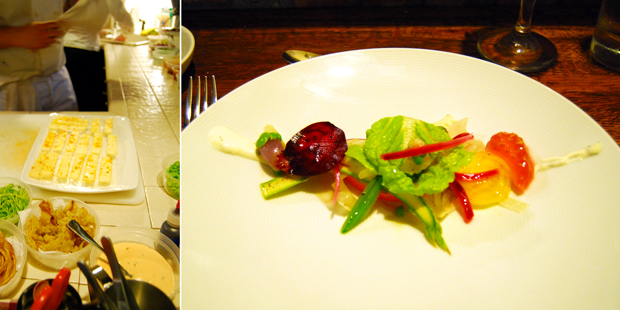 The pineapple course presented itself as a sharp sculpture on the plate. It's a spin on the Italian citrus-and-fennel salad, but with surprises from the subtle heat of red chili, and the touch of saffron, perking up all parts of the palate. Swap out the typical orange chunks for pineapple leather, dehydrated only enough to intensify its sugars, add a grounding bit of beet, some nutty shards of Grana Padano and a sprinkling of pine nuts, and you have a dish I haven't stopped thinking about. Other standouts include the radicchio, kimchi, honey, and three apples (Lady, Granny Smith and Gala), resembling a slaw-like salad. Finally, I have to reprise my earlier mention of the "early tomato" course, which featured little skewers of zucchini ribbons wrapped around cherry tomatoes, with greenhouse tomatoes, white asparagus, basil mayonnaise. The essential component of this dish, though, was the tomato confit, roasted that very day to gently to coax out the natural sugars and never, ever, refrigerated. My mouth wasn't quite fooled into thinking it was August—maybe it was June, just in time for early girl tomatoes.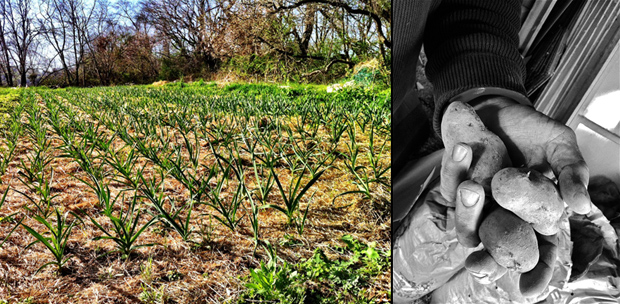 All of that, and it's only March. H2O is fortunate, because co-owners Angel and Mark Jamison also operate Twin Fancy Farms, in addition to the Limeport Inn and Jamison Publick House. In the coming months, fingerlings, cabbages, shallots, herbs, garlic (which Hook wants to turn into black garlic) will all emerge from the fertile soil, along with tomatoes, zucchini, and microgreens. We'll just have to wait to see how these work their way into the menu.
We live in a wonderland of produce and fresh, local food; Pennsylvania has thousands of small farms and is a leader in sustainable agriculture. It certainly seems that veggies are ready for their close-up—their proverbial day in the sun, and on the plate. Farmers' markets are booming. According to the USDA, the number of farmers' markets in the country jumped by 17 percent from 6,132 to 7,175 in just one year (2010-2011); Pennsylvania is up 31 percent in that same period, with 266 markets. In the Lehigh Valley, we're gearing up for the growing season, with farmers' markets prepping for opening day, seedlings emerging, and CSA shares to unite our communities and fill our bellies with beautiful food. Meatless Mondays, which started in 2003 with the idea that eating a meat-free diet one day a week is good for everyone's health, including the planet, is now a movement that 22 countries have joined. Food related titles increasingly monopolize more space on bookstore shelves. People are becoming savvier about the choices they're making when it comes to processed foods. Shoppers encounter campaigns encouraging them to incorporate more fresh, local, and sustainable food into their everyday diets, prompting the hope that perhaps sustainability is really our best hope. It's kind of retro, this plea to return to the way our ancestors ate. But we're not wearing rose-colored glasses here or simply experiencing pangs of nostalgia. It will take a massive paradigm shift in this country in order for a significant change to occur. But it's definitely begun.
In the meantime, it's not so hard to enjoy your veggies, right?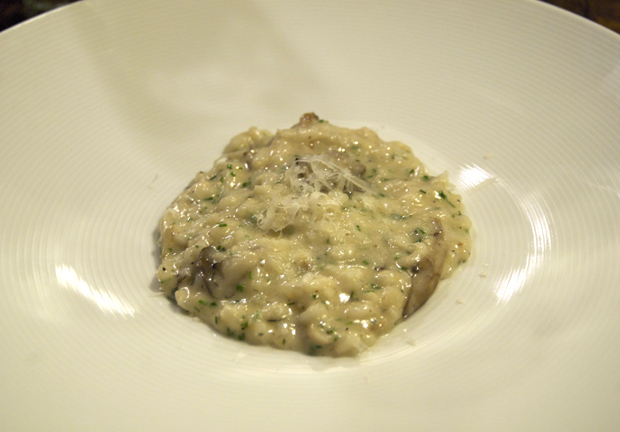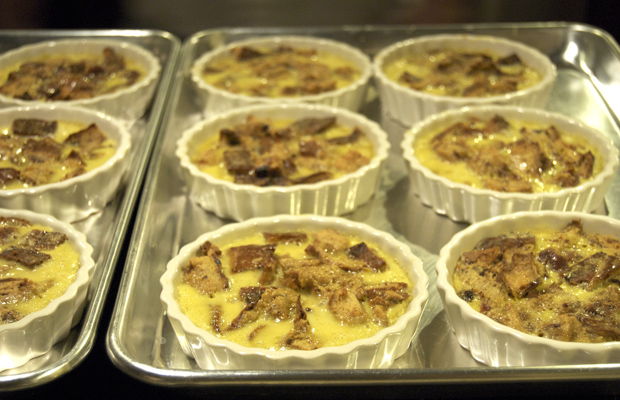 Carrie Havranek is a writer in Easton who ordered seeds for white cucumber, green apple cucumber, dinosaur kale, cilantro and Silver Queen corn last weekend.