I like this feature so much I don't want it to only have to be on Wednesday! For now, it will be "Lehigh Valley Photo Love." This is not to be confused with Lehigh Valley with Love, but open to Lehigh Valley Photos with Love or some other configuration. Have an idea for a title? Let me know. I'll keep you in pocket guides for a long time if I pick yours. Or maybe a free ad? Hmmmmm.
Steel Stacks' future Festival Site, Photo by Michele Ryder, March 29, 2011, Bethlehem, PA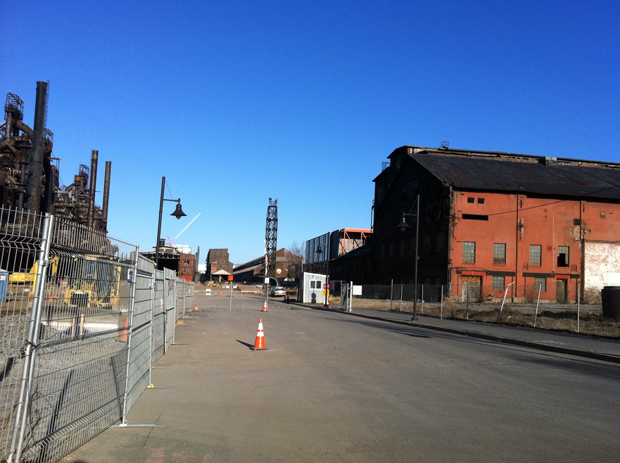 Michele Ryder lives in South Bethlehem and tries to do her part to support the local community and dispell the belief that South Bethlehem is a hole.